AppleInsider is supported by its audience and may earn commission as an Amazon Associate and affiliate partner on qualifying purchases. These affiliate partnerships do not influence our editorial content.
The Mac comes with many apps you can use to create — and manage — events, though there are also better third-party ones. Here's how to make any event happen with your Mac.
Workshops, weddings, parties, or a week's on-location shoot for a movie, it doesn't matter what the event is. Everything you need to organize has the same core elements to it, even if the details then vary a lot, and the Mac is built to do all of it.
And it's even better suited when you also use the iPhone and iPad.
If you're an event planner full time, there are online services like Eventleaf that aim to provide everything you need in one package. The convenience is having one tool, but there are inconveniences.
For instance, if you don't happen to like one particular part of a given service, you can't swap it out for a different one. Plus, of course, online services charge and there are ways to do this work with just what comes on your Mac.
You won't do that. There are third-party alternatives apps that are far better suited to the different jobs of event planning, but you could.
And you can choose when you need to buy each new bit as you work through your event.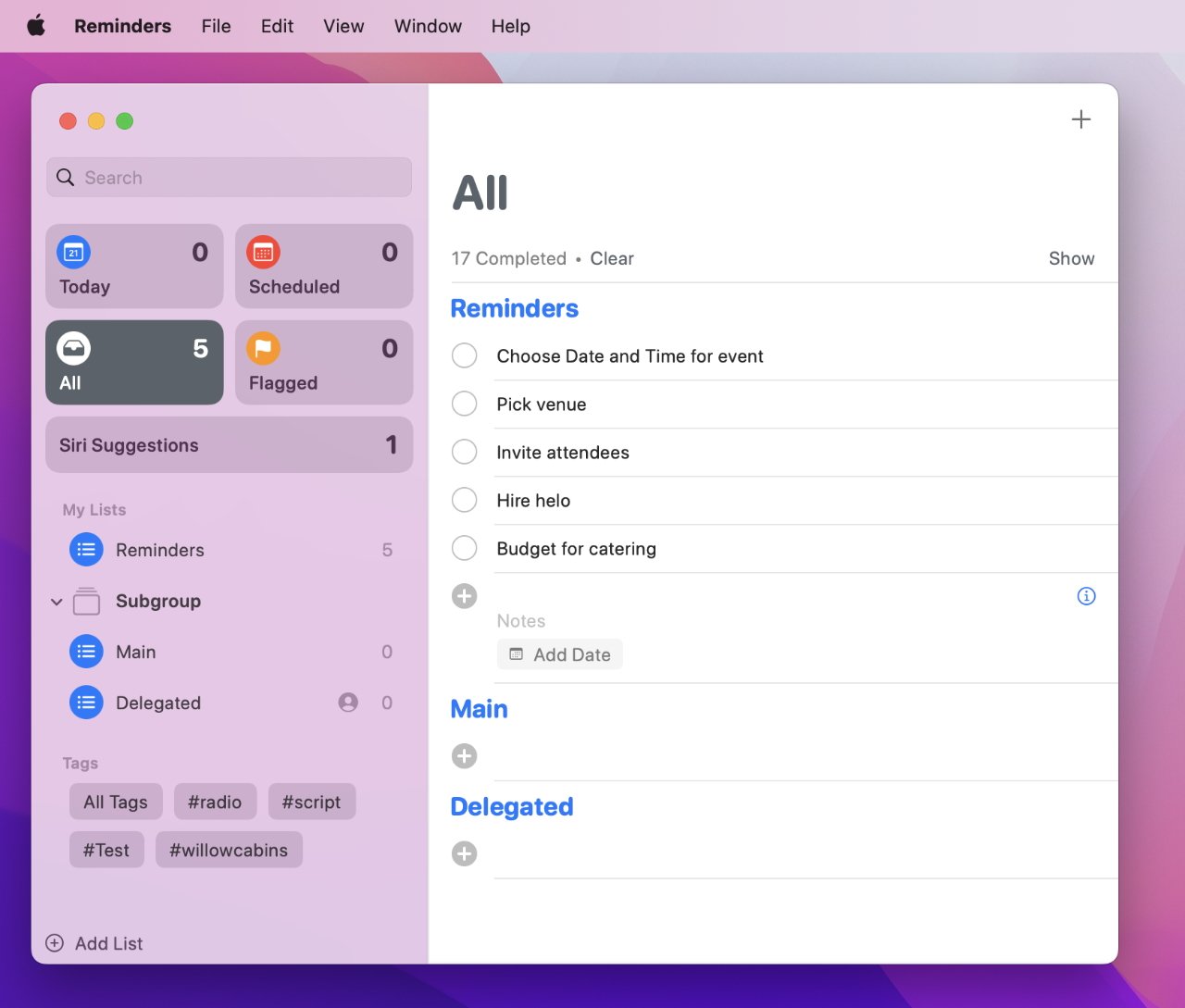 The elements of event planning
Any event of any type is going to have the same core parts to it.