Choosing the right gift for Mother's Day can be difficult, but we've gathered some products that will bring delight to a mother who uses Apple products.
For iPhone
Babbel Lifetime Subscription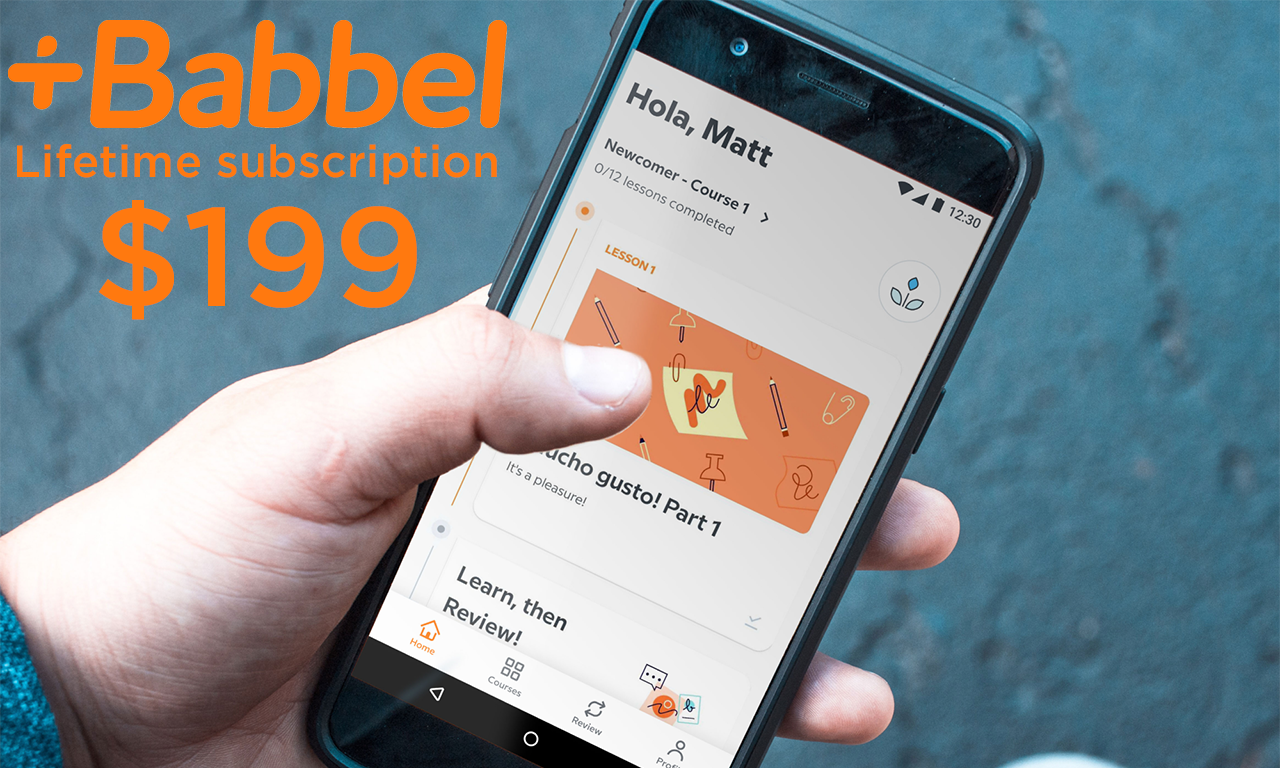 Treat mom to a lifetime Babbel subscription while it's $300 off ahead of Mother's Day. Featuring 14 languages with updates included, new Babbel users can enjoy lifetime access to the learning language tool for just $199.
Casetify - Customized MagSafe Compatible iPhone 12 Case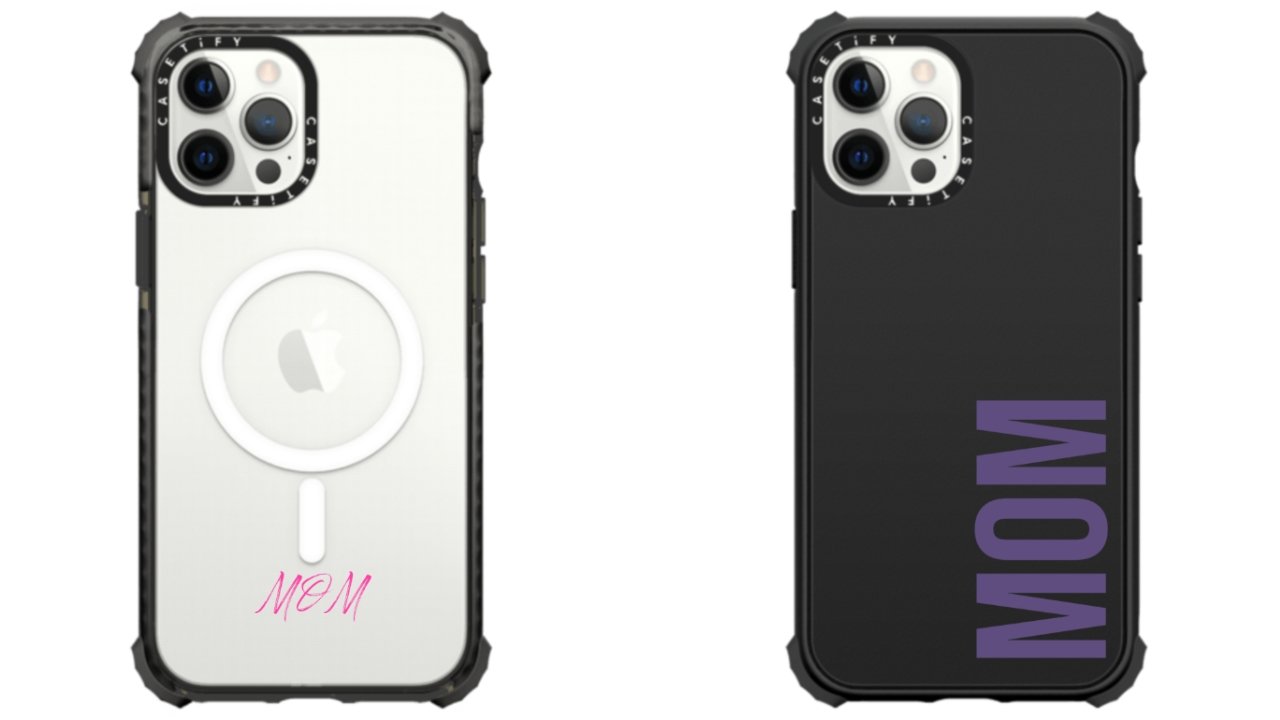 An iPhone is an investment, which means the case you put on it should be designed to keep it safe while also looking good. That's why we recommend getting mom a customized iPhone 12 case from Casetify.
Not only are these cases MagSafe compatible, allowing her to charge her phone without removing the case, but it's also available in three different protection levels.
Additionally, Casetify allows you to customize the case with her initials, name, or small quote on the back too. You can snag one for mom starting at $65 for a lightweight case, or $80 for an ultra-protective case.
Jeehood MagSafe Leather Case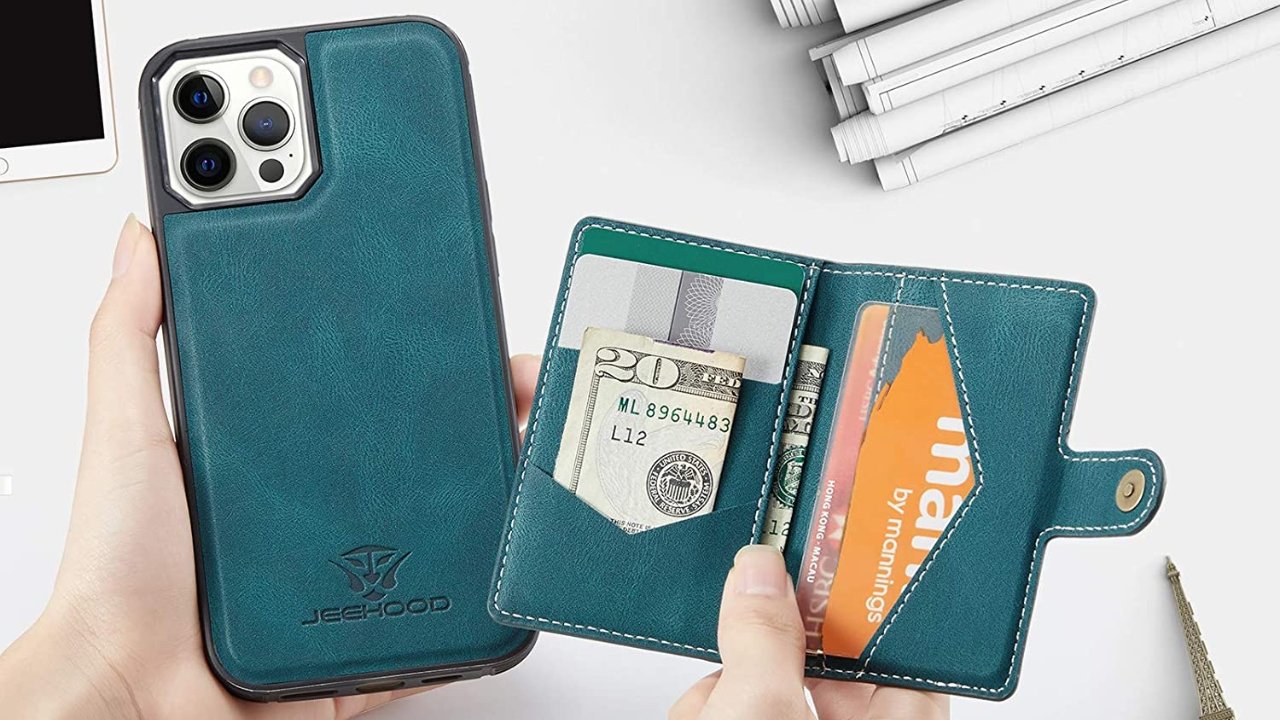 Jeehood MagSafe Leather Case and Wallet
The Jeehood MagSafe Leather Case comes with a unique wallet attachment with space for multiple cards and cash. It protects your iPhone while offering a stylish design that stands out from other cases.
The leather case supports MagSafe charging and accessories. It comes with its own magnetic wallet that can also act as a small stand for watching video as well.
Get the Jehood MagSafe Leather Case with magnetic wallet for as low as $29.99 on Amazon. It is available in black, green, brown, pink and red.
PowerPic Phone Charger from Twelve South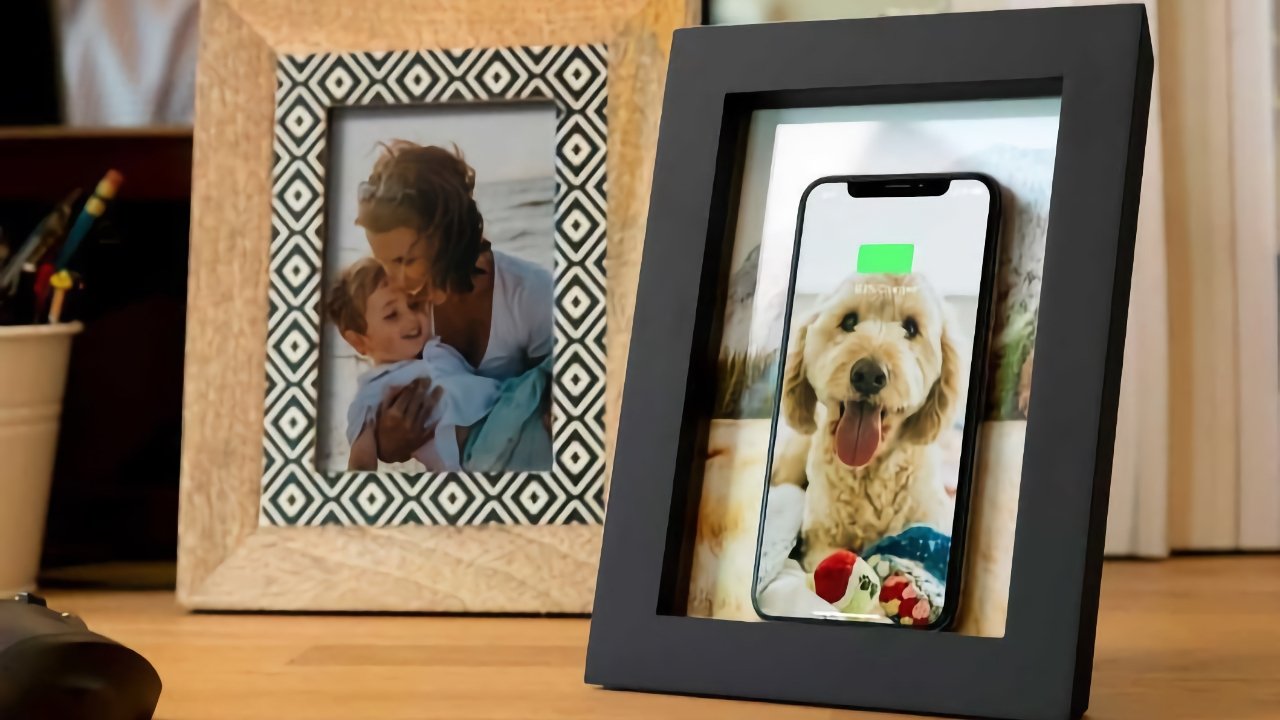 PowerPic by Twelve South
When considering technology gifts for your mother, look into devices that don't look like technology. The PowerPic Phone charger is a picture frame that will wirelessly charge any Qi-enabled smartphone.
It is a 5-inch by 7-inch photo frame that will hold any standard photo. The New Zealand Pine wood frame is available in a black or white finish.
Anker PowerCore Battery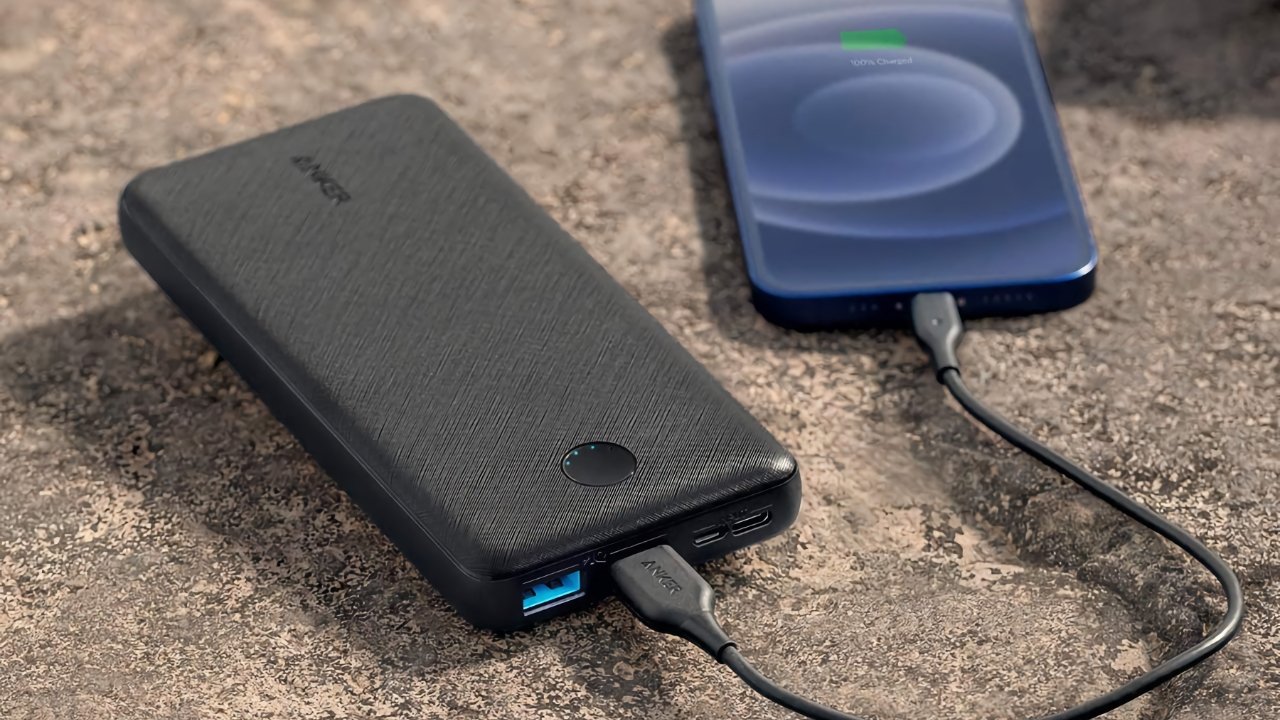 PowerCore 20,000 mAh battery pack by Anker
Anker is known for its competitively priced Apple accessories, especially its power banks and chargers. This budget-friendly battery pack has plenty of ports and juice for on-the-go charging.
The battery has a 20,000 mAh capacity which will fully recharge a standard iPhone around five times. The two USB-A ports enable charging two devices at the same time.
There are two input ports, one USB-C, and one micro-USB. These are used to recharge the battery using whichever cable you happen to have on you at the time.
The Anker PowerCore Essential Power Bank is a discounted $33.99 on Amazon when bought in black. The white version is $51.99.
PopSockets PopGrip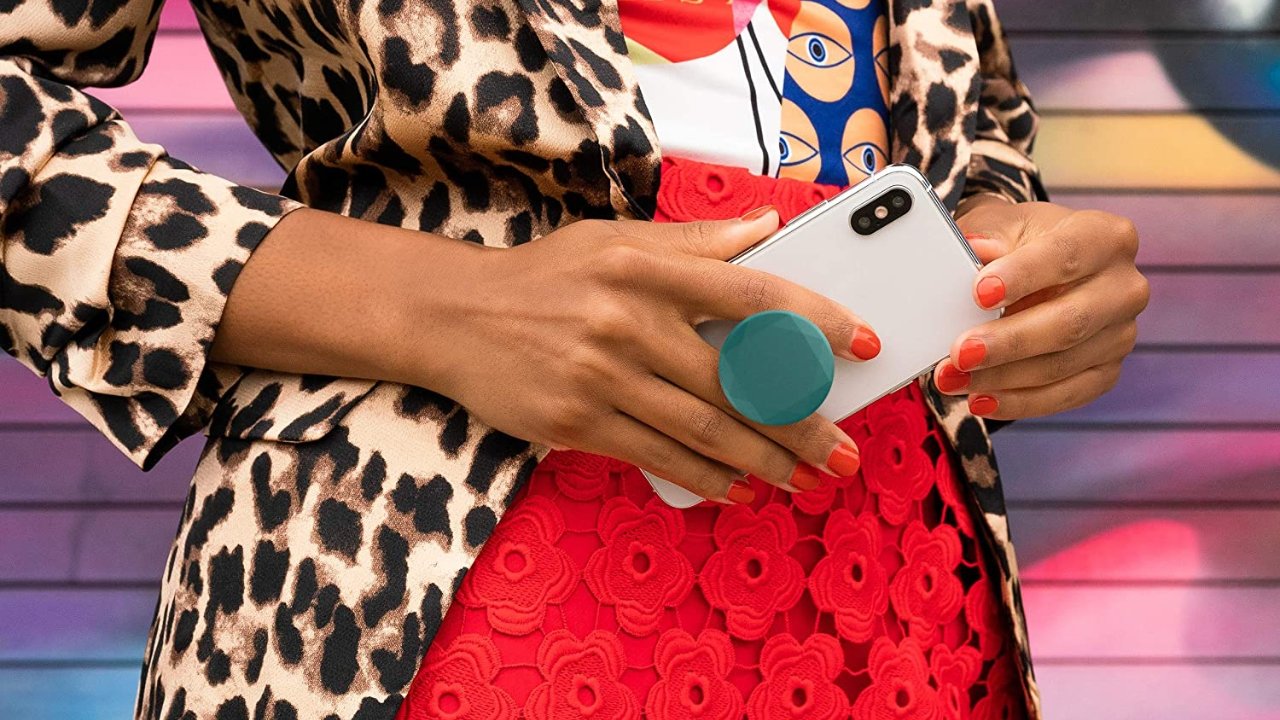 PopGrip by PopSockets
Get your mom some stylish yet functional PopSockets for Mother's Day. Anyone can benefit from the extra grip provided by these adhesive knobs.
The PopGrip has a swappable top for increased customization options. Colors include black, gold, lavender, sapphire, berry, and silver.
For AirPods
Pad and Quill AirPods Pro Little Brief Case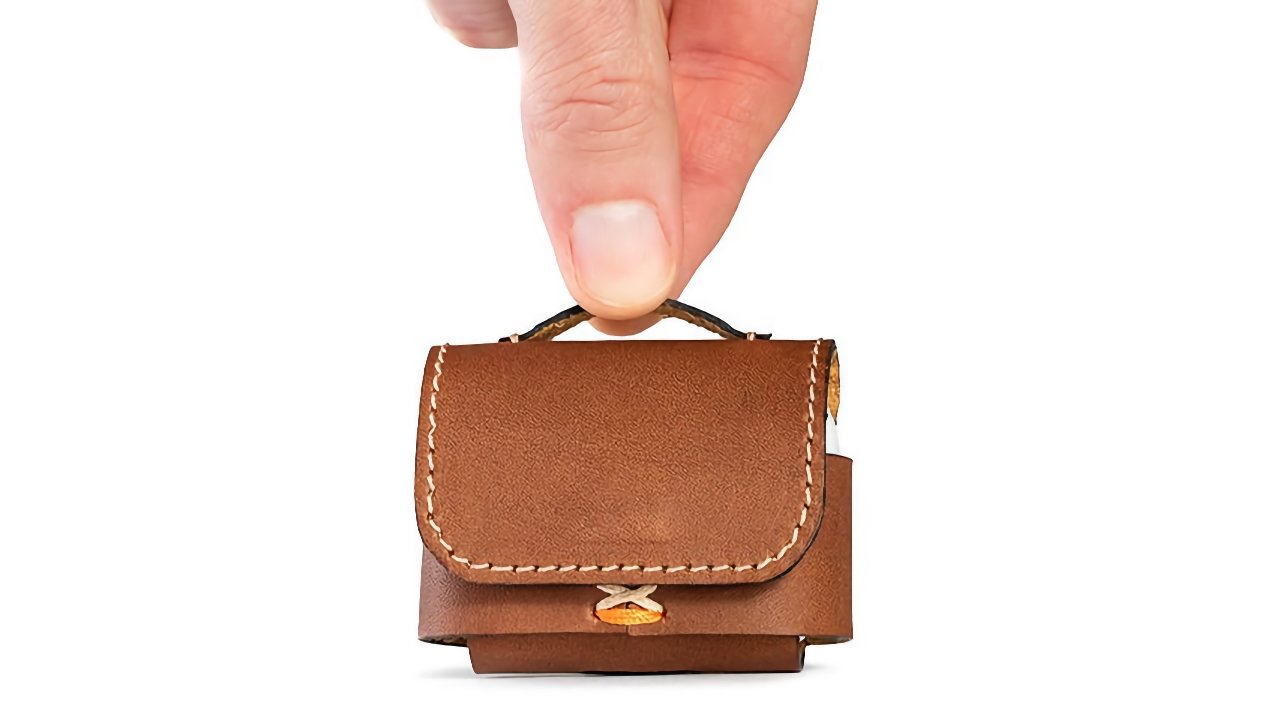 Little Brief AirPods Pro case by Pad and Quill
Pad and Quill make custom leather accessories for Apple products. If your mom has a pair of AirPods Pro, then she needs a cute case to go with them.
The Little Brief Case looks like a leather briefcase in miniature. The hand-stitched leather emphasizes the quality design of the case, which snaps shut with a magnetic clasp.
Get the Pad and Quill AirPods Pro Little Brief Case for $49.95 on the Pad and Quill website. It is available in either chestnut or whiskey colors.
Native Union leather AirPods case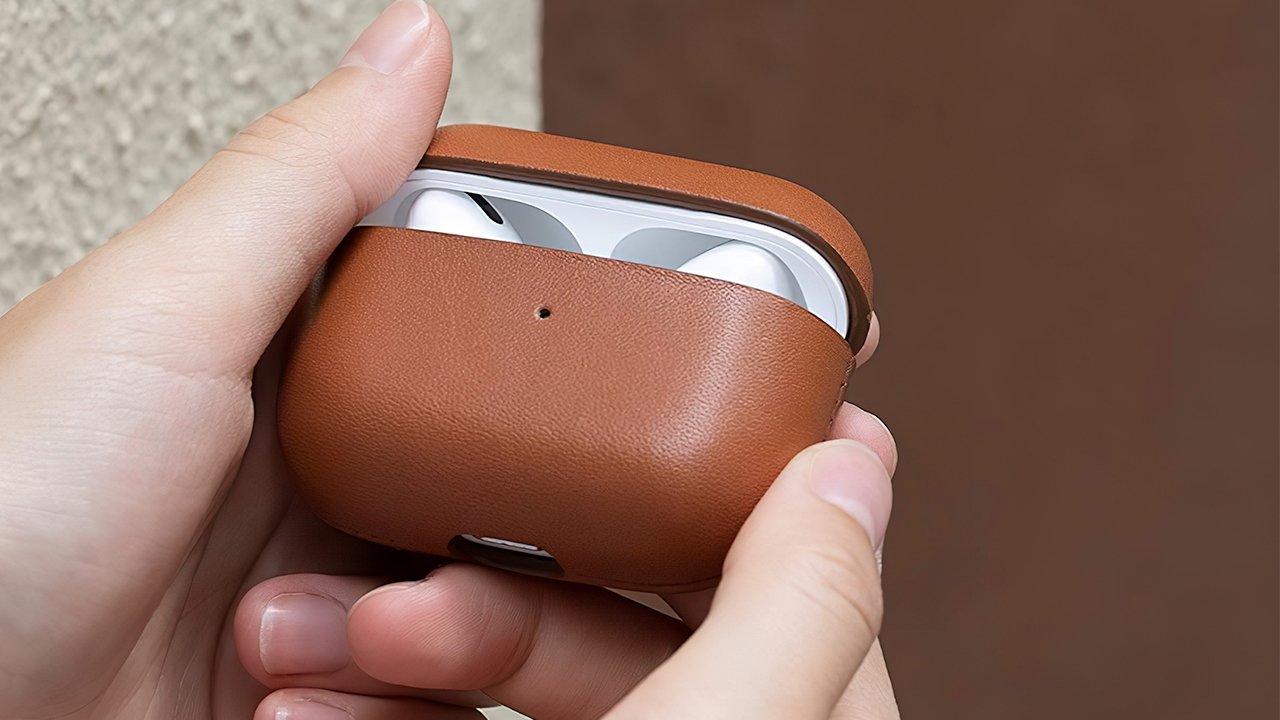 Native Union leather AirPods case
This sleek leather case protects and adds style to Mom's AirPods or AirPods Pro. The form-fitting case is hand-crafted from "mindfully sourced" genuine Italian leather.
There are separate versions of the case for AirPods (first- or second-generation) and AirPods Pro. The AirPods case costs $9.99, and the AirPods Pro version costs $39.99.
For iPad
Nomad - Rugged Folio for iPad Pro and iPad Air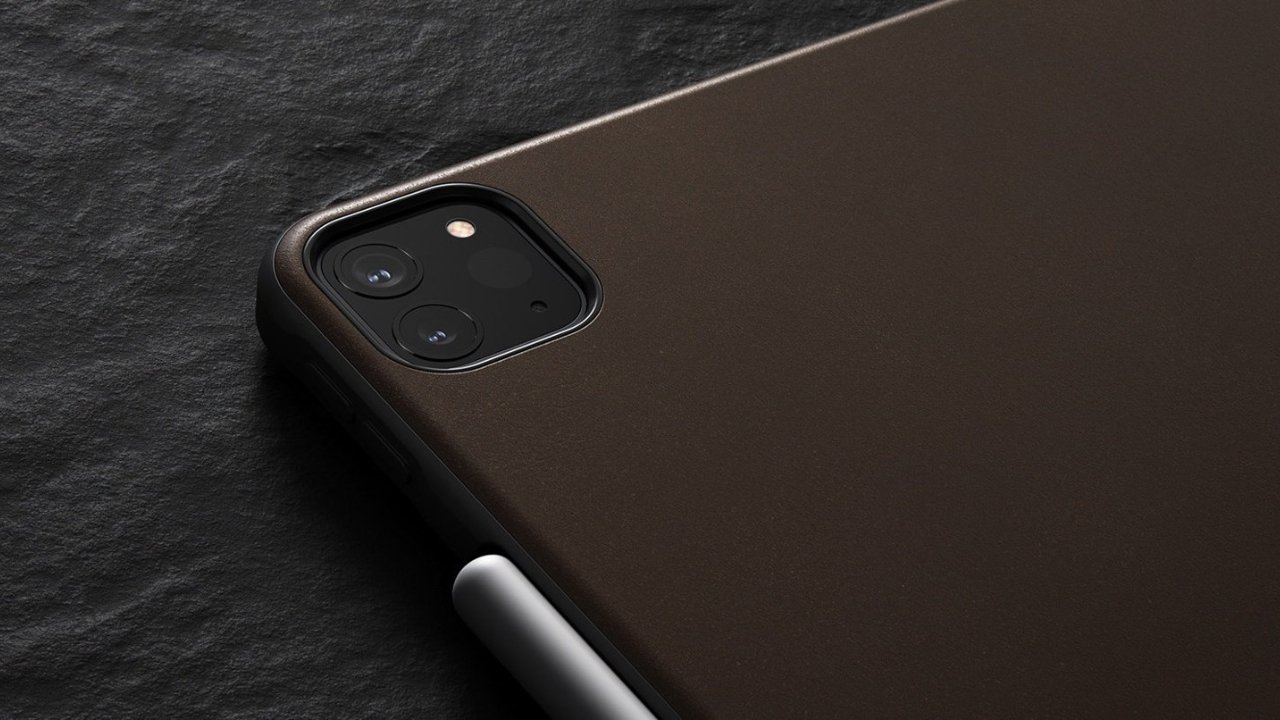 Nomad - Rugged Folio for iPad Pro and iPad Air
If the mom in question is an Apple fan who scored a new iPad Pro or iPad Air, Nomad has the perfect, stylish accessory for it. The Rugged Folio is every bit as elegant as it is functional.
It features a tough polycarbonate and TPE body to keep your iPad safe from bumps and scratches. The case's exterior is wrapped in USA-raised Horween leather that will develop a unique patina with use. The cover can be folded back to allow for easy reading, typing, or watching videos, and the magnetic closure keeps your screen safe while in tow.
The Rugged Folio is available from Nomad and comes in Rustic Brown and black, and starts at $149.
Solo New York - Universal Tablet Sling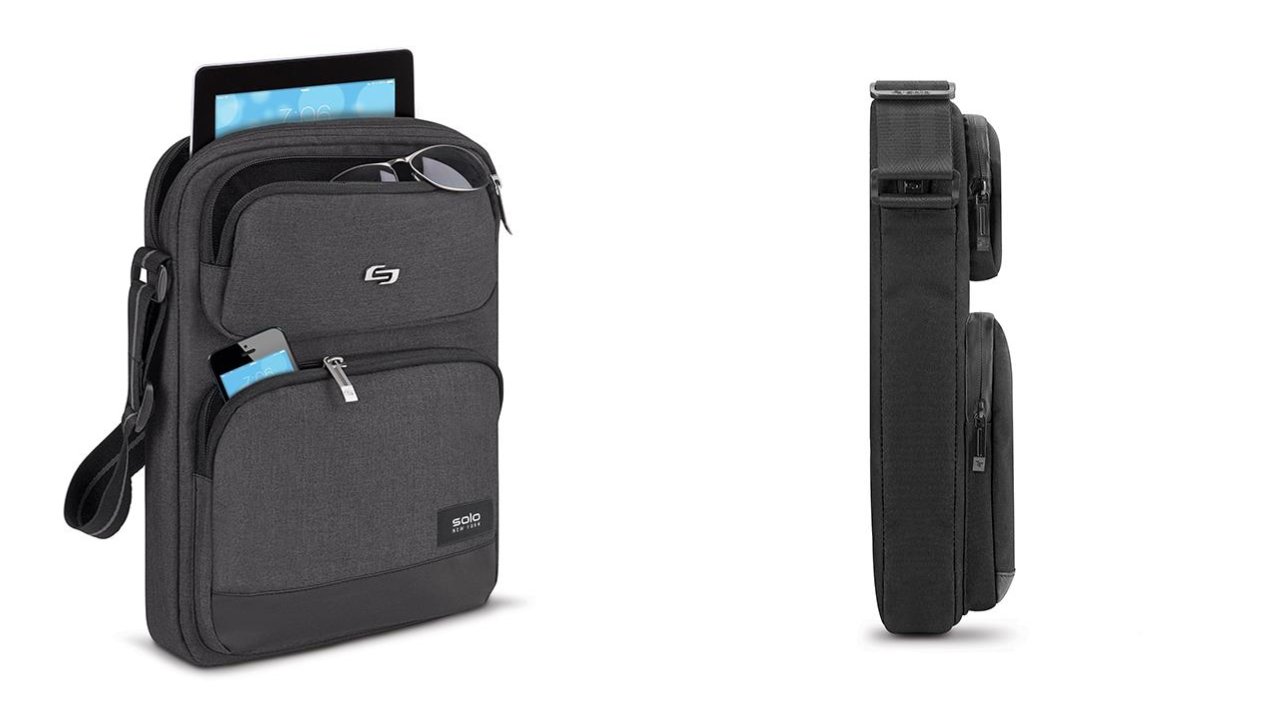 Solo New York - Universal Tablet Sling
Perfect for the mom who takes her iPad everywhere, the Ludlow Universal Tablet Sling is a cross-body bag that can fit all models of iPad safely inside.
Not only does it feature a padded tablet compartment, but it also boasts two accessory pockets on the front for keys, sunglasses, pens, wallets, and more.
This bag comes in grey, black, and black with suede accents, and its minimalist design can fit alongside nearly any wardrobe. Pick up the Ludlow Tablet Sling from Solo NY for $32.99.
For the home
VOCOLinc - Smart Cool Mist Aroma Diffuser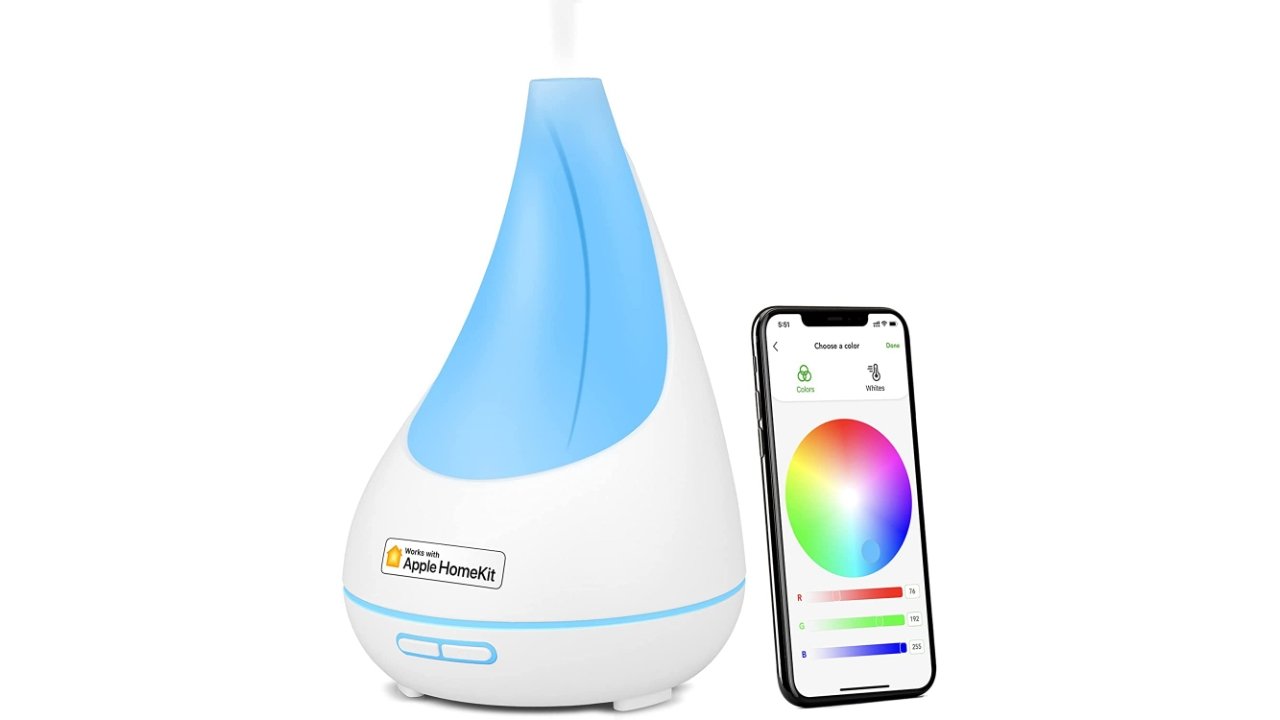 VOCOLinc - Smart Cool Mist Aroma Diffuser
If you know someone who has recently gotten into essential oils, we highly suggest you check out VOCOlinc's Smart Cool Mist Aroma Diffuser.
Not only is it an ultrasonic cool-mist diffuser, but it also is HomeKit compatible. Easily turn it on and off with Siri, enable it as part of home scenes, or change the color of the light from within the VOCOLinc app. It also automatically shuts off once the tank is depleted, making it ideal for worry-free overnight use.
The VOCOLinc Smart Cool Mist Aroma Diffuser can be picked up for $50 at Amazon, and we suggest pairing it with a few bottles of popular oils, such as lavender, peppermint, and ylang-ylang.
Wynd Plus smart air purifier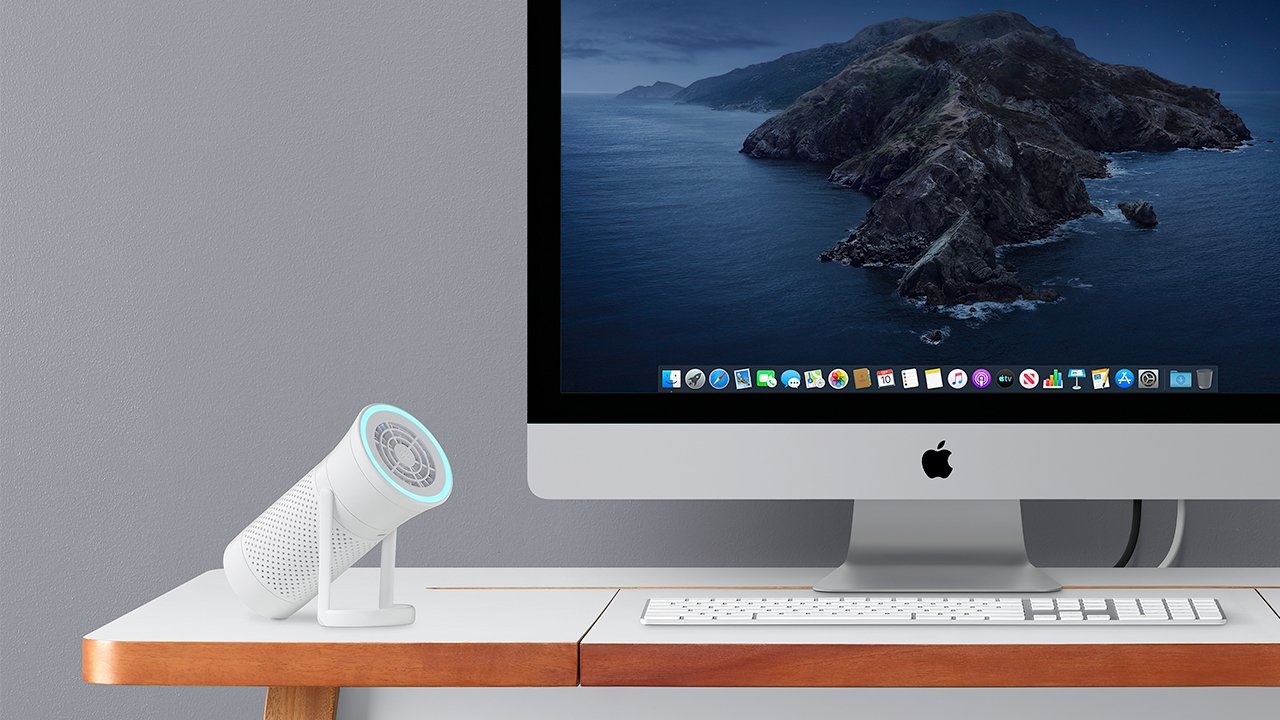 Wynd Plus smart air purifier
This high-tech air purifier can help assure that Mom is breathing in clean air. She can set it up near her bed or favorite chair, point it towards herself, and enjoy clean, filtered air.
The device is portable, so she can move it from room to room, set it up on her nightstand while sleeping, or bring it with her if she travels.
Philips Somneo Connected Sleep and Wakeup Light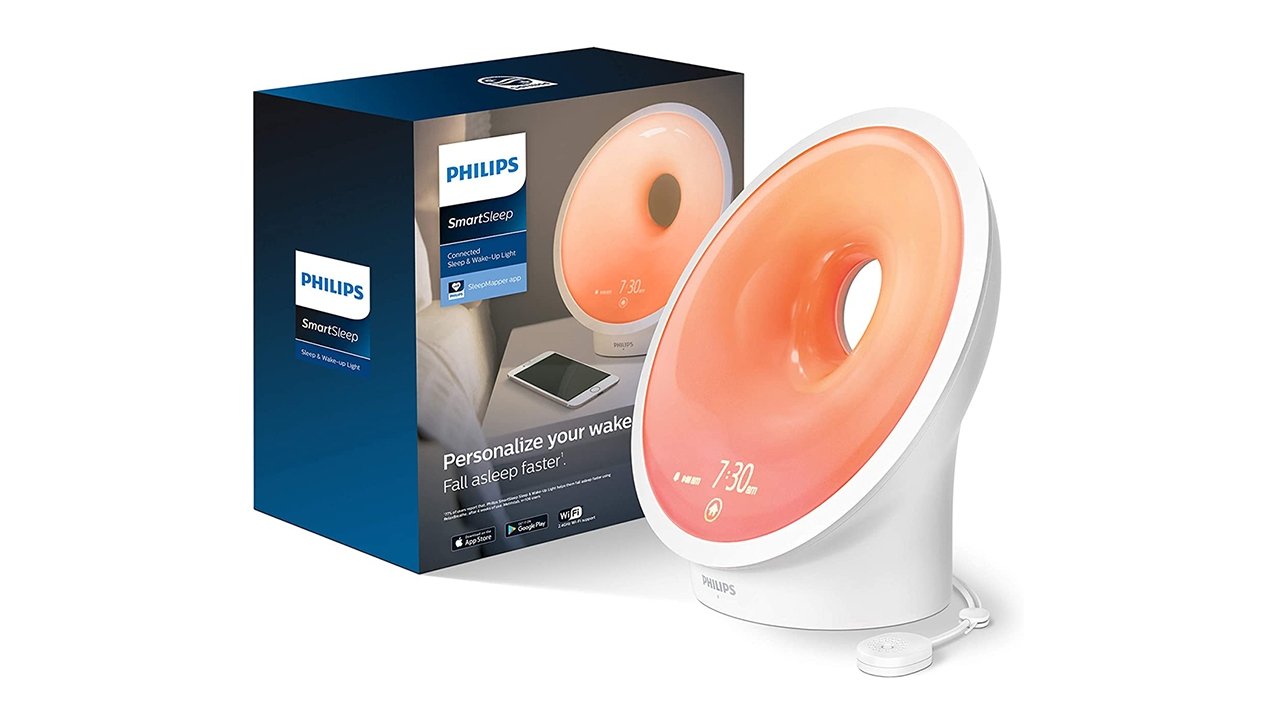 Philips Somneo Connected Sleep and Wakeup Light
This bedside lamp doubles as a light-therapy device and sunrise alarm clock.
It includes a built-in AmbiTrack sensor that measures Mom's bedroom's temperature, noise, light, and humidity levels. Using this data, the companion app can make recommendations on how she can improve her sleep.
Philips' lamp also has a relaxation program called RelaxBreathe that uses lights to guide your mother through a bedtime breathing exercise.
While it doesn't support Bluetooth audio, the lamp has four preset relaxation tracks, giving Mom a decent selection of soothing sounds.
The Philips Somneo Connected Sleep and Wakeup Light costs $214.99 on Amazon.
Ember smart coffee mugs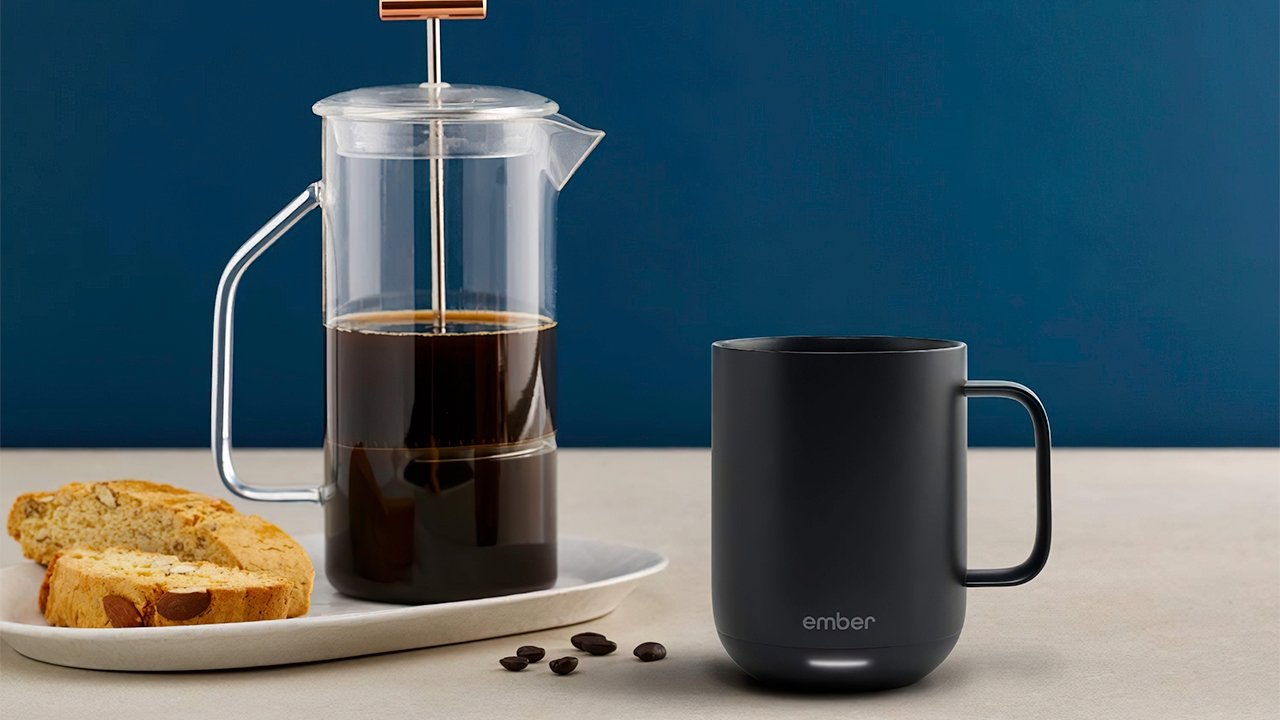 Ember smart coffee mugs
Ember smart coffee mugs can push Mom's caffeine habit into the 21st century. The mug connects through Bluetooth to an iOS app, allowing her to both keep her coffee warm and set it to the ideal temperature.
This second-generation model adds longer battery life and a redesigned charging coaster compared to the original.
The mug is hand-washable, though you'll want to make sure your mom doesn't put it in the dishwasher.
To wear
Watch Strap Co - Oxford Apple Watch Bands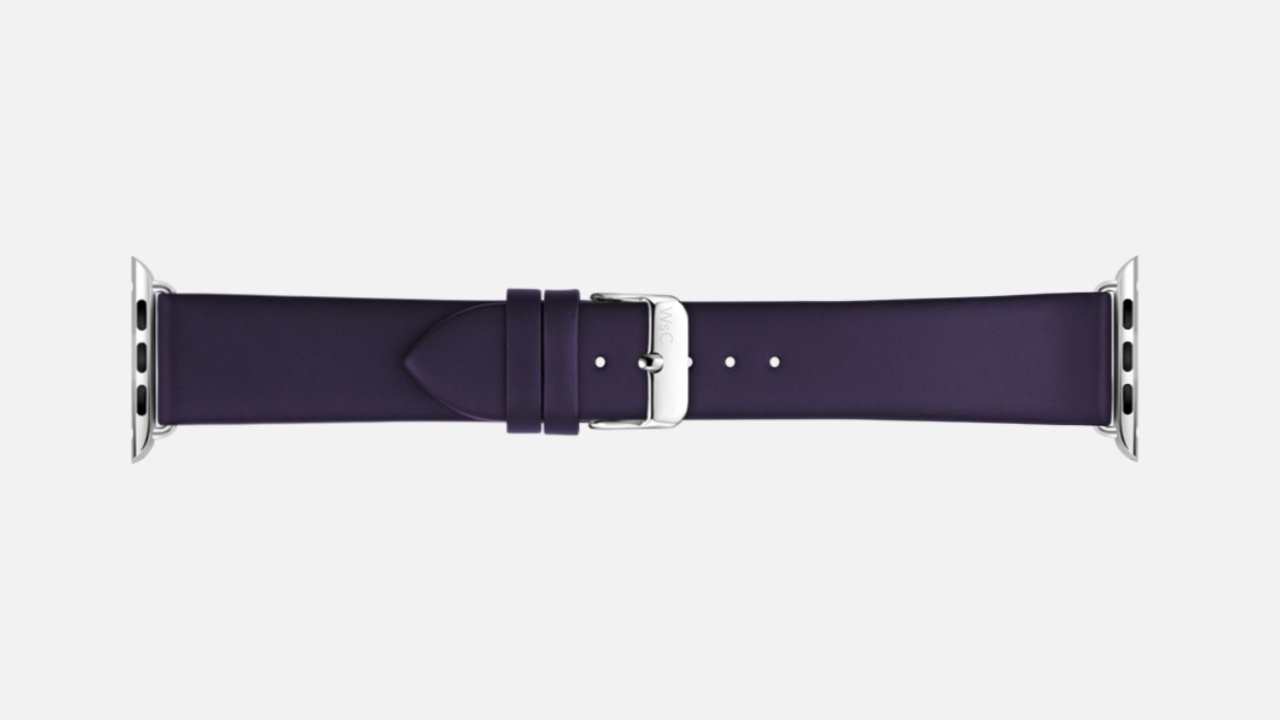 Watch Strap Co - Oxford Apple Watch Bands
The Apple Watch is the perfect accessory for just about everyone, and thanks to the replaceable band, it's easy to upgrade the Apple Watch to fit any style.
The Watch Strap Co has come up with a sleek, sophisticated line of Apple Watch bands in their Oxford lineup. The simple, timeless design looks good on anyone, and it's available in nine different colors, including black, white, brown, purple, red, butterscotch, pink, gray, and blue.
The Oxford Apple Watch band is currently on sale for $73.50 and is available for all Apple Watch versions.
Muse S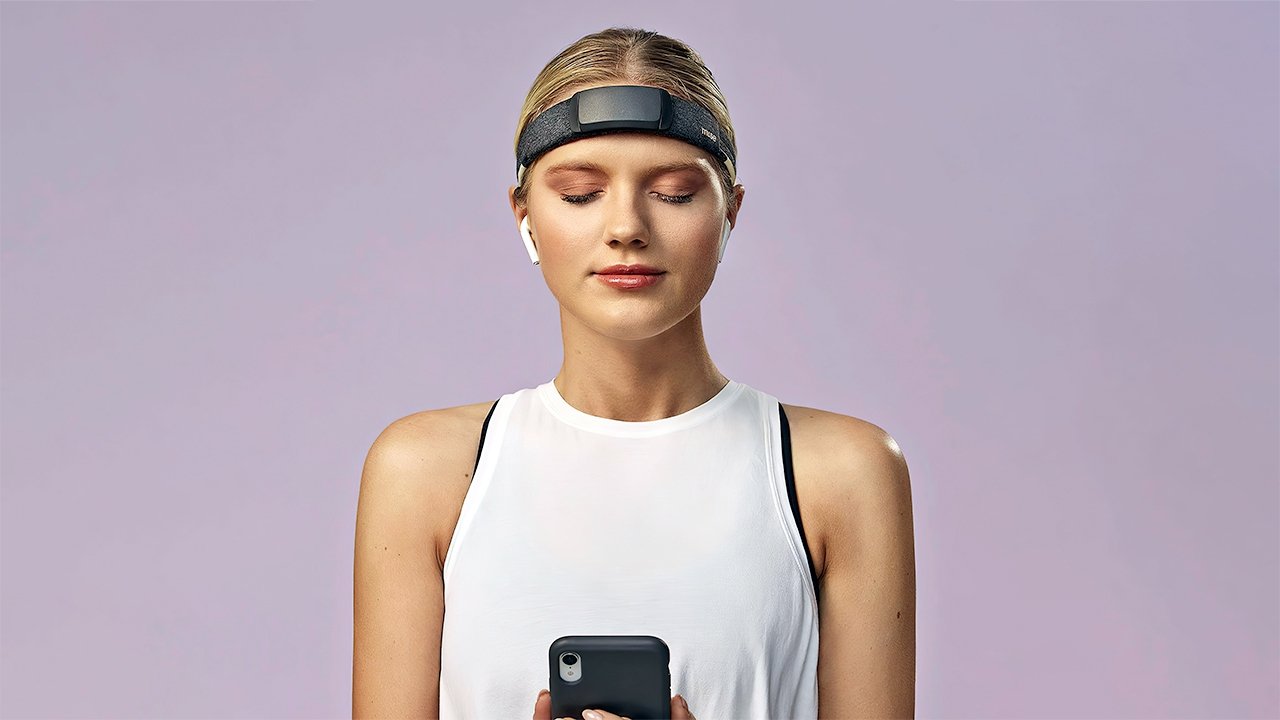 Muse S
If your mom meditates or wants to learn how to meditate, Muse S can help take her practice to the next level. The soft fabric headband has a built-in electroencephalogram (EEG) that gives her real-time feedback on what her brain is doing during meditation.
This model also includes sensors to measure body position, sleep, and heart rate.
The headband's companion app not only lets Mom control her session length and type but also includes optional guided meditations. Several are included for free, while the full suite will require a subscription.